A US congresswoman from California is re-introducing a proposed ban on reparative or conversion therapy for gay youth.
LGBTQ Nation reports:
U.S. Rep. Jackie Speier (D-Calif.) on Wednesday reintroduced a resolution asking the U.S. House of Representatives to encourage states to take steps to prevent minors from being harmed by controversial and discredited gay-to-straight conversion therapy. When first introduced last year, the Stop Harming Our Kids (SHOK) resolution was the first federal action taken to end the discredited sexual orientation change therapy — often referred to as "reparative therapy." The practice is now banned in California and New Jersey.
A number of other states are also considering such bans. It also looks like an initiative to repeal California's transgender kids rights bill may fail to make the ballot. Are we making progress on more than just the marriage equality front?
Add a comment
Add a comment
TICKETS ON SALE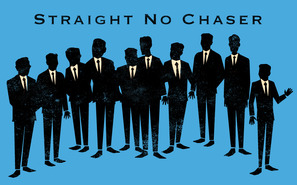 Sun, December 29, 2013 7:00 PM
(Doors open at: 6:00 PM)

Holiday Concert!
Straight No
Chaser


William Saroyan Theatre


700 M Street, Fresno, CA 93721
(800 745-3000) All Ages.

Ticket prices range from
$29.50, $39.50, 49.50 and $59.50 in advance.

All Seats $5.00 Higher Day Of Show!

Tickets available from TicketMaster
Written by SandyMaloneWIV
It's stressful enough planning a wedding if you're straight, but gay couples face all sorts of unusual dilemmas about how to handle what's considered normal or traditional at most weddings. Today's blog on Pridezillas.com offers some tips to gay and lesbian couples planning their weddings on how to navigate those roadblocks without too much drama! Check it out here to see what the self-appointed "Queen of Gay Wediquette" advises you to do!
Until next time, happy wedding planning from Weddings in Vieques and Weddings in Culebra!
Sandy
Add a comment
Add a comment
Any day now, the New Mexico Supreme Court may grant same-sex couples the right to get married.
At this point, such a ruling may not seem like such a big deal. Prior to last year's elections, gays and lesbians had a civil right to marry in only six states. Now, they have it in 16.
"This year represented the true tipping point," says Eric Marcus, author of Making Gay History. "We've reached a moment in history where it's very difficult, if not impossible, to go back."
This has been "the gayest year in gay history," in the words of Fred Sainz, vice president of the gay rights group Human Rights Campaign, and not only because individual states and the U.S. Supreme Court have extended greater protections to gay couples.
Authored By Alan Greenblatt – See the Full Story at WABE
Add a comment
Add a comment
An important message from the ladies of Xotica for World AIDS Day.
With the still growing epidemic of HIV amongst the MSM community it was important to us to share a message this World AIDS Day.
This is your life...
Take control of it.
Negative or Positive.
Know your STATUS
Add a comment
Add a comment
A number of experts in law and state politics have written to emphasize the enormous slog that lies ahead for proponents of marriage equality. As a lawyer who knows a bit about politics I share their concerns. But employing my economics "hat" I wish to offer this encouragement – we have passed the tipping point in economics that ensures eventual success in securing marriage equality throughout the United States.
Sixteen states and the District of Columbia have reached the decision to allow full marriage equality for same-sex couples. As the chart I prepared shows, those jurisdictions represent nearly 38% of the total U.S. population and over 43% of total GDP. Marriage equality is now a normal aspect of life for an enormous share of our total U.S. population.
The demographic trends that favor the future expansion of marriage equality are well-known, but I write to emphasize the role that economics will play in brining marriage equality even to the states that most vociferously oppose equality. Economics and demographics both play a major role in shaping destiny, and they will combine to push in the direction of marriage equality. For all the talk about small businesses, the high-paying jobs that even Texas covets are disproportionately in big business and the elite professions. The elite professionals already locate overwhelmingly in states that provide marriage equality.
Authored By William K. Black – See the Full Story at Economonitor.com
Add a comment
Add a comment
The anti-gay National Organization for Marriage is seeing a huge wave of red ink this year.
Joe.My.God reports:
NOM has published its 2012 tax form and as you can see above, they finished 2012 over $2.7M in the red. Brian Brown took to their blog last night to blast complaints. "NOM fully complies with federal law regarding the public availability of our Form 990 tax return. Our 2012 Form 990 was mailed to the IRS on November 15th as required by law. It is available for public inspection on the NOM website. This frivolous complaint by the HRC is extremely ironic given the fact that HRC published on its website the private information from NOM's 2008 Form 990, which is a felony under federal law and which is the subject of current Congressional investigations. NOM has also filed a federal lawsuit against the IRS to find out who in the IRS illegally released to the HRC our confidential donor information."
Could it be that NOM's rich friends are unhappy with the organizations lack of recent success?
Add a comment
Add a comment
Written by SandyMaloneWIV
It's okay to be gay. No really, in the 21st century, as we move forward, it's more okay to be gay every day… and more and more men and women are coming out of the closet, announcing their sexual orientation, and now getting LEGALLY married to members of the same sex. Even the US military is finally starting to do the right thing (yeah, it's still messed up – but it's improving every day compared to what soldiers of even five years ago had to put up with on a daily basis). I firmly believe that we will see marriage equality in my lifetime and I'm 40. That's saying something.
Definitely both gay! Garrett and David Egland-Rock tied the knot on Vieques on October 11, 2013!
So now, as a professional wedding planner, I have to ask a very difficult and controversial question – and I really want to know the answer – why are so many gay men continuing to marry straight women in big white weddings with the promise of a lifetime together when half the guests at the wedding know that the groom would rather be marrying his best man?
Let me back up a little to put things in context – I had a rainbow collection as a child before rainbows meant anything other than leprechauns and pots of gold. I grew up in Washington, DC, in the 1980s and 1990s, when it was first becoming okay to be gay in public. I took the Metro home from my prep school through Dupont Circle most days, and I assure you gay was EVERYWHERE back then (though more men than women seemed to be representing). Homosexuality has always been there – this is nothing new. Throughout history, there have been famous leaders worldwide whose sexuality is extensively questioned in our history books even though almost all of them were married to women and had families (who knew what the gossip was about them when they were alive). But only in the past 30 years (and really more in the last 10) have gay men and women been able to be open about their orientation and still hold their rank in business and society without being ostracized completely. For the military, things are still in the process of changing. But they are changing. Big time.
With a whole world of opportunity opening up for people of all sexual orientations, with so many states legalizing gay marriage and benefits FINALLY being extended to those partners the way they should have been all along, why are so many gay men continuing the ruse and marrying straight women? Maybe some of them are bisexual and their wives are okay with it – and if that's the case, more power to that couple – but I'm here to tell you that I have planned quite a few weddings over the past few years that seriously made me wonder what the heck was going on. I am absolutely positively certain that not all of these beautiful girls with hopeful smiles, tripping down the aisle in bridal white, clearly understand that they aren't really their groom's first choice for a life partner. They might be his favorite girl, but she isn't who he wishes he was marrying forever. And most of those marriage don't last. It's a fact. Add a comment Add a comment
Read more: Why Are Gay Men Still Marrying Straight Women? Its Time to Stop!
In 1990, 75 percent of Americans believed homosexual sex was immoral, and gay marriage was illegal in literally every jurisdiction in the world. Not quite 25 years later, a majority of Americans support gay marriage, and among young people support is as high as 70 percent. That is a breathtaking transformation; if you'd told LGBT organizations and advocates a quarter century ago that they were on the verge of a public relations coup of this magnitude, almost none of them would have believed it. Even now, it's hard to credit. How on earth did it happen?
Leigh Moscowitz's new book, The Battle Over Marriage: Gay Rights Activism Through the Media doesn't set out to answer that question, but it does hint at one possibility: that the public relations revolution was achieved, in part, through the tremendous savviness and hard work of gay rights activists.
In the 1990s and early 2000s antipathy to LGBT people in the media was intense, and appeared in ways both overt and subtle. Even when the topic was gay marriage or gays in the military, gay life was exoticized: Images accompanying LGBT news items often showed "seedy gay bars or seminaked parade revelers," in the words of an Advocate article Moscowitz quotes. News networks often framed debates in terms of God vs. gays, with gay activists on one side and anti-homosexual religious leaders, with all the respectability that religion lends, on the other.
Authored By Noah Berlatsky – See the Full Story at The Atlantic
Add a comment
Add a comment
A Democratic Representative from Minnesota has introduced a bill in the house to protect benefits for LGBT veterans.
Dot429 reports:
House Representative Tim Walz has introduced the Protecting the Freedoms and Benefits for All Veterans Act, which could revolutionize the way LGBT veterans and their families are treated as well as the benefits they receive during and post-service. Currently, LGBT veterans are at risk of being denied survivor and spousal benefits, as well as flag burial honors. The new legislation would guarantee that all veterans and their spouses, regardless of state residence or sexual orientation, would be given equal treatment for equal service. "When someone puts their life on the line to protect our freedom at home, they deserve to enjoy the same freedom and earned benefits as anyone else who has done so, no matter who they love or where they reside," Walz said.
Of course, a bill introduced by a democrat that has to do with LGBT issues likely doesn't have a snowball's chance in hell in the current House of Representatives. But we're thrilled he's trying…
Add a comment
Add a comment
Join Trans-E-Motion at this years Transgender Day of Remembrance, Wednesday November 20th at 6pm. The Holistic Center, 4879 E Kings Canyon, Fresno.
Gay Fresno is proud to sponsor this event and hope to see you there.
Add a comment
Add a comment
With marriage equality now coming to Illinois and Hawaii, nearly 40% of the country lives in a marriage equality state. But just how federal and state governments will navigate the still-unsettled reality (and consequences) of marriage equality remains an open question.
Although Windsor invalidated Section 3 of DOMA, it left Section 2 in place, which allows states to refuse to recognize same gender marriages performed in other states. Marriages are not judgments or orders, and are therefore not entitled to equality under constitutional principles of full faith and credit among the states. This has the potential to impact benefits, parental rights, divorce, and other issues for same-sex couples depending on where they marry and where they live.
Read the full story on the MEUSA news blog…
Add a comment
Add a comment
Join Trans-E-Motion at this years Transgender Day of Remembrance, Wednesday November 20th at 6pm. The Holistic Center, 4879 E Kings Canyon, Fresno.
Gay Fresno is proud to sponsor this event and hope to see you there.
Add a comment
Add a comment
Five years ago last week, on Election Day 2008, California's electorate passed Prop 8, marking perhaps the most notable low point in the marriage equality movement as a minority was stripped of a previously recognized constitutional right. As of this week five years ago, only two states – Massachusetts and Connecticut – fully recognized the marriages of same-sex couples.
How far we've come since then. And how fast.
Read the full story on the MEUSA News Blog…
Add a comment
Add a comment
HBO will premiere its much-anticipated gay-themed series Looking on January 19 at 10:30 PM.
On Sunday, the network released a teaser clip from the upcoming series.
In Looking, a trio of friends – Murray Bartlett (Guiding Light), Jonathan Groff (Glee, Boss) and newcomer Frankie J. Alvarez (Smash) – grapple with gay life in San Francisco, America's most gay-friendly city.
Read more: Russell Tovey, Jonathan Groff in HBO's gay-themed 'Looking'
The same folks in California that brought you Proposition 8 now claim they have enough signatures to try to repeal a law that gives rights to transgender kids in California schools.
LGBTQ Nation reports:
A coalition of conservative groups called Privacy for all Students submitted 620,000 signatures to get the initiative on the November 2014 ballot, said Frank Schubert, the political strategist handling the signature gathering effort. To qualify, at least 505,000 valid signatures must be submitted. To verify the signatures, each of California's 58 counties will first check that the overall count is correct, then conduct a random sampling to make sure they are legitimate. After that, it is likely the state would order a full review.
It's absolutely sickening to see these people going after transgender kids, some of the most vulnerable in our society. Of course, there may not be enough valid signatures to get on the ballot. But if there are, we need to do everything we can to protect these kids.
Add a comment
Add a comment
An Illinois state representative made a decision any parent would dread in order to press the "yes" button on legislation she had co-sponsored to legalize same-sex marriage in Illinois.
She left the bedside of her gravely ill son.
Tuesday afternoon, state Rep. Naomi Jakobsson, a Champaign Democrat, rushed to the state capitol in Springfield to vote on the measure. With her support, the bill was approved with 61 votes in favor -- only one more than the minimum it needed in order to pass.
When Jakobsson returned to the Mattoon, Ill. hospice where her dying son, Garret, was staying after a 90-minute drive, she learned he had died just 10 minutes before her arrival, according to the Chicago Sun-Times.
Add a comment
Add a comment
Now that the Employment Non-Discrimination Act has passed the US Senate, we have a few follow-ups for you.
First off, Mormons helped pass ENDA in the Senate.
The New York Times reports:
Senator Orrin Hatch of Utah, who at 79 is one of the Senate's longest-serving members, became the first Republican to signal he would reverse his opposition as the bill faced a crucial vote in committee. He voted against a similar bill the last time it came up in the Senate — 17 years ago — but changed his mind earlier this year after Gordon H. Smith, a fellow Mormon and former Republican senator, convinced him there was nothing in it that violated church doctrine. "The church does want to be helpful where we can be, without violating our own conscience," Mr. Smith, a former bishop, said in an interview. And as the bill approached a vital vote earlier this week, Senator Dean Heller, the Nevada Republican who has taught Sunday school at his Mormon church, provided the crucial 60th vote to break a filibuster. In the end, all but two of the Senate's seven Mormons voted yes.
This newfound support for LGBT rights pointedly does NOT extend to marriage equality.
Openly gay House representative Jared Polis believes the bill would pass the House, if Boehner would bring it to a vote.
The Washington Blade reports:
Rep. Jared Polis (D-Colo.), who's gay and co-chair of the LGBT Equality Caucus, predicted during an interview with the Washington Blade Friday that ENDA would pass the House and said the next step for the bill is to pressure Republican leaders to bring it to the floor. He added that a number of undeclared Republicans have privately told him they'd vote "yes." "The next step is, of course, to continue to apply pressure to the speaker and the majority leader to bring it to the floor, where I'm confident it has enough support to pass," Polis said. "The best way to do that is to demonstrate it has that support and continuing to add co-sponsors, particularly more Republican co-sponsors to ENDA so that we can have a stronger case to make that we need to bring it before the House to the floor for a vote."
President Obama is thinking along similar lines.
On Top Magazine reports:
"Today's victory is a tribute to all those who fought for this progress ever since a similar bill was introduced after the Stonewall riots more than three decades ago."
"Now it's up to the House of Representatives," the president added. "This bill has the overwhelming support of the American people, including a majority of Republican voters, as well as many corporations, small businesses and faith communities. They recognize that our country will be more just and more prosperous when we harness the God-given talents of every individual."
What do you guys think about the current version of ENDA? On the one hand, it is transgender inclusive, and would offer protections not available before to LGBT workers. OTOH, its religious exemptions are overly broad, and could lead to problems down the road. Where do you stand?
Add a comment
Add a comment
Written by Dr. Frank Schloemer, Ed.D., LCSW
Dear Dr. Fred:
My partner and I have been socializing a lot lately with another gay couple we met while on vacation last year. I'll refer to them here as "Tom and Larry. " These guys are what some of us like to call members of the "A-Gay List," a real class act, if you know what I mean — handsome, highly educated, intelligent, great conversationalists, well-read and well-travelled. I could go on, but you get my drift. We meet them for dinner or brunch at a local restaurant or exchange dinner parties at our houses several times a month. We've also made plans to vacation with them next year and have already booked some pretty pricey airfare and a cruise.
Here's our problem. Recently over cocktails at our house, Tom said they'd wanted to share something deeply personal and private about themselves with us for a long time. They went on to confide that they were in a group that practiced witchcraft, or "Wicca," to be exact. They described Wiccan beliefs and philosophies in great detail and even what went on at the group's gatherings. They seemed relieved to be able to talk openly about all of this and admitted how unusual and nice it was for them to be able to share this with us, because none of their other friends seemed open enough to handle it. I reassured them that we'd heard about such things, and that we have a very' "live and let live"philosophy, so we would never judge them negatively.
After a while the conversation turned to other matters, and eventually the evening came to an amicable close, although on leaving, they did express that they felt uneasy about having possibly freaked us out" with their disclosure. But again, we reassured them to the contrary, and all ended well, or so we thought.
The problem is that ever since that night, this couple has been avoiding us. Whenever we call or text them about getting together, they always have other plans. When we ran into them at a coffee house the other night, they looked like they couldn't wait to get away from us. They made some lame excuse about having theatre tickets, though it was way too late in the evening for plays to be going on.
So here's our dilemma. We really like this couple, and want to continue being friends with them. But it appears that their disclosure has somehow changed the friendship — in their eyes, anyway. As for us, after the initial surprise, we thought we'd shown our acceptance of them very well. But could we have somehow made them feel uncomfortable despite what we said? And if so, how do we push the reset button and get things back to a better place with them? Finally, what are we going to do about these expensive plane and cruise tickets if we can't patch things up?
Sign Us,
Sid and Andy


Dear Sid and Andy:
As a former professor who taught communication, one of the first things I always covered was the importance of non-verbal communication. Most communications experts agree that up to 83 percent of what we convey when talking with others is through "meta-communication," i.e. the message within a message.
Meta-communication is transmitted by our body language, posture, facial expression, eye contact, voice inflection, breathing, pacing and spatial relationships (how near or far we are from the person with whom we're interacting). So, yes, it's entirely possible that despite your best efforts to appear accepting, your meta-communication may have conveyed some discomfort with your friends' disclosure.
I'm reminded of an interaction I had with a client many years ago. I was interviewing the man in a first session, when he volunteered that he had AIDS. I turned to my desk to pick up a legal pad to start taking notes. However, his perception was that when I turned away from him I was "rejecting him because he had AIDS." Fortunately, we were able to work this wrinkle out. But it was a priceless lesson for me about the power of meta-messages.
Similarly, your friends are sensitive about this aspect of their lives and yearning to share it with others who can affirm it. Whatever your intentions, it appeal's they perceived some judgment in your response, just as my client did.
So, how to salvage things now? To remove the potential for further non-verbal miscommunications, try sending them a friendship card. In it, enclose a heartfelt message about how much you value this relationship and how much you're looking forward to vacationing together. Invite the couple over for dinner and share something you two have done that might be considered a bit of a "walk on the wild side." (I don't know many gay men who haven't got a story or two in that department.).
If none of the above works, I'd still go on the cruise together. Who knows what opportunities for sorting things out might come up when you're all stuck together on a boat somewhere on the ocean?
Author's Post-script: While many people do see Wicca as "white witchcraft," more liberal theologians recognize it as a legitimate religion, and it is practiced widely across the world, with many gay followers.
Fred Schloemer, Ed.D., LCSW is a gay therapist. Send him your questions at This email address is being protected from spambots. You need JavaScript enabled to view it.
Add a comment
Add a comment
Written by Ted Fleischaker
My Grandpa Dave always called it "the epizootic." Others used the term "Le Grippe" for it. And the old joke this time of year when someone felt less-than-great used to be "we opened the door and in flu enza!" The bad part is while regardless of the name (and that in flu enza joke always got a smile from the 1918 epidemic to more recent times) influenza, or the flu as we call it, is no joke.
To make matters worse, as though we needed any bad news, this year there are fears of a worse flu season than normal due to the early start of cool weather and the fact that more and more and more folks are traveling. Yes, travelling. Before jets and everyone flying here or there, flus were often contained in one city, country or area. Now in under 24 hours you can go around the world... and when you return you can (and will) bring along all manner of organisms on your shoes, clothes, in your body and on your luggage.
This means a small area's flu germs can and will be transported worldwide in not weeks or months as used to be the case, but in hours.
How many folks even get so sick that they die during each Winters annual epidemic is really unknown according to the Centres for Disease Control (CDC). Many cite 36,000 which was the result in a survey done a few years back, but the CDC says this can't really be relied on any more than some estimates which range as high as 60,000.
Why not? Because so many contributing factors and other causes land on death certificates that they admit it's really tough to say how many have died as a result of the flu any specific year or who expired as a result of complications or aftereffects. Many death certificates show pneumonia, congestive heart failure or chronic obstructive pulmonary disease, making it even tougher to say with surety.
But regardless of the cause and the fact that hundreds of thousands get the flu but do not die, this is the time to think hard about the upcoming flu season and to protect yourself with a shot for this year's expected outbreaks. Add a comment Add a comment
"Jim Crow states passed statutes severely regulating social interactions between the races," states a Web page for the Ferris State University's Jim Crow Museum of Racist Memorabilia. "Jim Crow signs were placed above water fountains, door entrances and exits, and in front of public facilities. There were separate hospitals for blacks and whites, separate prisons, separate public and private schools, separate churches, separate cemeteries, separate public restrooms and separate public accommodations."
"Some places had three restrooms; one labeled 'white ladies,' another 'colored women' and the third for 'white men,'" is what the 2000 documentary film Out Of Obscurity, stated about restrooms in Jim Crow America.
Somehow African American men were considered sexual predators of white women, and that about a quarter to a third of lynchings were for alleged rapes of white women. "If it takes lynchings to protect [white] woman's dearest possession from drunken, ravening beasts, then I say lynch a thousand a week," said the first woman appointed to the U. S. Senate in 1897, Rebecca Latimer Felton. She was expressing her feelings about the alleged rapes of white women by African Americans.
Authored By Autumn Sandeen – See the Full Story at LGBT Weekly
Add a comment
Add a comment
Win Tickets to Million Dollar Quartet!

Just "like" us on Facebook and look for our contest later today. We'll have one more chance to win a set of two tickets.

Want to be sure to go? A set is available on eBay to help raise funds for Gay Fresno. These are currently only at $1!

You may also purchase tickets online and at the Saroyan theatre box office.
Add a comment
Add a comment
Written by Brian Silva and Heather Cronk

Sen. Tammy Baldwin (D-Wis.) addressed reporters following
the vote on cloture on the Employment Non-Discrimination
Act in the U.S. Senate. (Washington Blade photo by Michael Key)

On Monday, the Employment Non-Discrimination Act passed a Senate cloture vote. This bill has been floating around Congress for decades, and needs to be passed — workplace discrimination based on sexual orientation or gender identity remains one of the biggest hurdles that LGBT Americans face, and nearly 90 percent of the American public supports workplace equality.
However, there are fundamental problems with this version of the bill that give us pause. Though LGBT workers desperately need workplace protections, the current version of ENDA includes broader religious carve-outs than have ever been granted in civil rights legislation, allowing opponents of full LGBT equality a powerful tool to discriminate in ways they have never been allowed before with any other protected class of Americans.
We agree that religious institutions should continue to be afforded the same exemptions they have had since the 1964 Civil Rights Act — but creating special rights for religious institutions to discriminate more broadly against LGBT Americans than against others is simply un-American. In the past, employers like hospitals and universities were required to have a religious reason to deny someone a job, i.e. there might be a religious requirement to be a hospital chaplain. Those exemptions were sensible in order to preserve religious liberty.
This version of ENDA, however, creates such broad religious exemptions that even a nurse at a Catholic hospital or a secretary at a Baptist university would be subject to discrimination for no other reason than being LGBT.
Imagine if we allowed that type of exemption for other protected classes from the Civil Rights Act. Would it be acceptable to fire a janitor at a Catholic hospital just because he was Jewish? Would we allow a Baptist university to deny a woman a job solely because of her gender? Given that religiously affiliated institutions are often the largest employer in many towns across the country, these special discriminatory rights will leave behind all of those non-clergy employees who are currently forced to live in the closet in order to take care of themselves and their families. Add a comment Add a comment
I'm thrilled to tell you that the Employment Non-Discrimination Act (ENDA) has just passed in the U.S. Senate for the first time ever.
We've been working to get this important piece of legislation passed for nearly two decades – and today we made history thanks to incredible supporters like you.
But before we turn to the next chapter of this fight, we need to let our senators know what we think of their votes.
U.S. senators, Barbara Boxer and Dianne Feinstein, voted YES on ENDA.
Add a comment
Add a comment